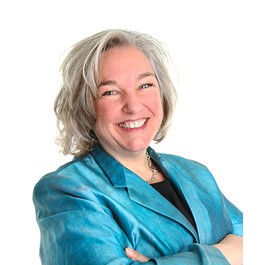 Tracey Wood has two goals, both lofty. One is to ensure people buying or selling houses have positive experiences in the real estate market. The other is to create a sustainable, resilient revenue stream for charities. Fortunately, she's found a way to make the two goals work together.
Wood is the co-founder of Agents of Change, a company that provides custom real estate agent referrals. What makes Agents of Change unique is not that it collects a percentage of the referred agent's commission—this is standard in the real estate industry—but that it donates a substantial portion of that percentage to charity.
The idea arose when Wood relocated to Calgary with her family and, after years as a CEO in the technology sector, decided to pursue a real estate career. "It was born out of necessity, like all good ideas. I thought it would be a way of networking in a new city, and I've always done charitable work."
How Agents of Change works
In a nutshell, a client approaches Agents of Change for a realtor recommendation (they may require a second language or a particular specialty). Agents of Change combs through a roster of qualified agents until it finds a match. Once the real estate transaction closes, Agents of Change collects 30% of the referred agent's commission, taking 10% to sustain its operations. The remaining 20%—normally amounting to about $2,000—goes directly to a charity of the client's choice.
If clients aren't sure which nonprofit or charity to support, Agents of Change can provide custom suggestions here, too, based on the client's values and priorities. Ultimately, the choice is with the client. Wood says clients think very carefully about where they want these dollars to go. "We're creating what I call accidental philanthropists. Some people come to us just for the agent referral, but it sparks introspection. It introduces people to the world of philanthropy in a really substantial way. They have to think about how to direct their funds, and they want it to be meaningful."
Building a network
For charities, it costs nothing to join Agents of Change as a charitable partner. The charities receive marketing tools (including a unique microsite where clients can learn about what they do) and guidance. For Agents of Change, working with charities allows them to leverage existing networks and spread the word farther. And clients often introduce Agents of Change to charities. "The best part of my job is to call a charity who may never have heard of us and tell them I have a cheque for them."
What's next
Wood spent 2014 proving the Agents of Change concept, and raised almost $80,000. She sees a bright future for the organization, estimating that in five years it can realistically put $20 million into the charitable sector, which would make it the third largest funder of nonprofits in the City of Calgary. While the organization currently focuses on Calgary, in 10 years, she'd like to see Agents of Change represented in 50 cities.
What's the secret to Wood's success? "Surround yourself with amazing people. That's always been my philosophy."
BB4CK is an Agents of Change charitable partner.