This week is National Volunteer Week (April 19th – 25th, 2020)! Join us as we celebrate the incredible people who choose to take time out of their lives to volunteer with us. To ALL of our volunteers – we thank you from the bottom of our hearts! 
Colette Henley – A BB4CK Volunteer Delivery Driver
Colette is a dedicated delivery driver for BB4CK, who started delivering in January of 2018 from our downtown kitchen, and has recently taken on a community delivery route in Northwest Calgary as well.  
She found out about BB4CK through a dear friend who had been volunteering with BB4CK for a few years. Laura Purdy died suddenly in a diving accident in September 2014. She was a remarkable person who volunteered her time with many organizations. In her memory, Colette decided to volunteer in one of the places she would be missed; so, in her honour, she began delivering for BB4CK.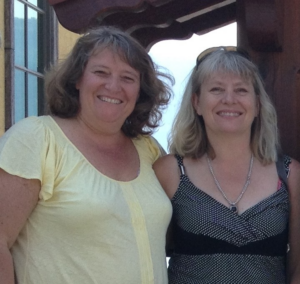 As a mother of two daughters, Colette understands the importance nutrition has over all aspects of their well being and now that they are grown, she has the time to help other families that might be struggling with food insecurity and to help ensure all children have that benefit as well.   
Colette says that what she loves about being a driver for BB4CK is "seeing the happy bustle of a school environment. The staff at the schools are always grateful and happy to see me, passing on their thanks for the work the whole Brown Bagging community does. For me it is a great and easy way to give back to a community that I raised my own children in and honor my friend Laura in the process." 
We are so fortunate to have volunteers like Colette who are inspired to take meaningful action to help feed Calgary's kids. We couldn't do what we do, without you! 
Keep in touch with us on Social: