This week is National Volunteer Week (April 19th – 25th, 2020)! Join us as we celebrate the incredible people who choose to take time out of their lives to volunteer with us. To ALL of our volunteers – we thank you from the bottom of our hearts! 
Heather Binda – A BB4CK Core Kitchen Volunteer
Heather is a Core Kitchen volunteer, and has been volunteering with BB4CK since November 2019. She has also volunteered in a number of other roles within BB4CK, making her a volunteer that wears many hats!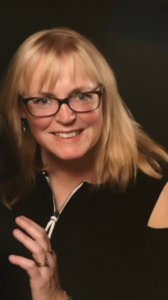 Heather initially came to volunteer with her friend who owns Anytime Fitness Chaparral and Deer Ridge, who were volunteering as a corporate group. After her shift, she was surprised at the number of kids needing the lunches they had made. She is retired, and wanted to give back; this was something she could do to help.   
Heather says that her favourite part of volunteering in the kitchen is "knowing that kids will have lunch and be able to enjoy school and do well like all the rest.  It also helps that the other volunteers and the staff are so warm and welcoming. The kitchen is such a positive environment." 
We are so fortunate to have volunteers like Heather who are inspired to take meaningful action to help feed Calgary's kids. We couldn't do what we do, without you! 
Keep in touch with us on Social: