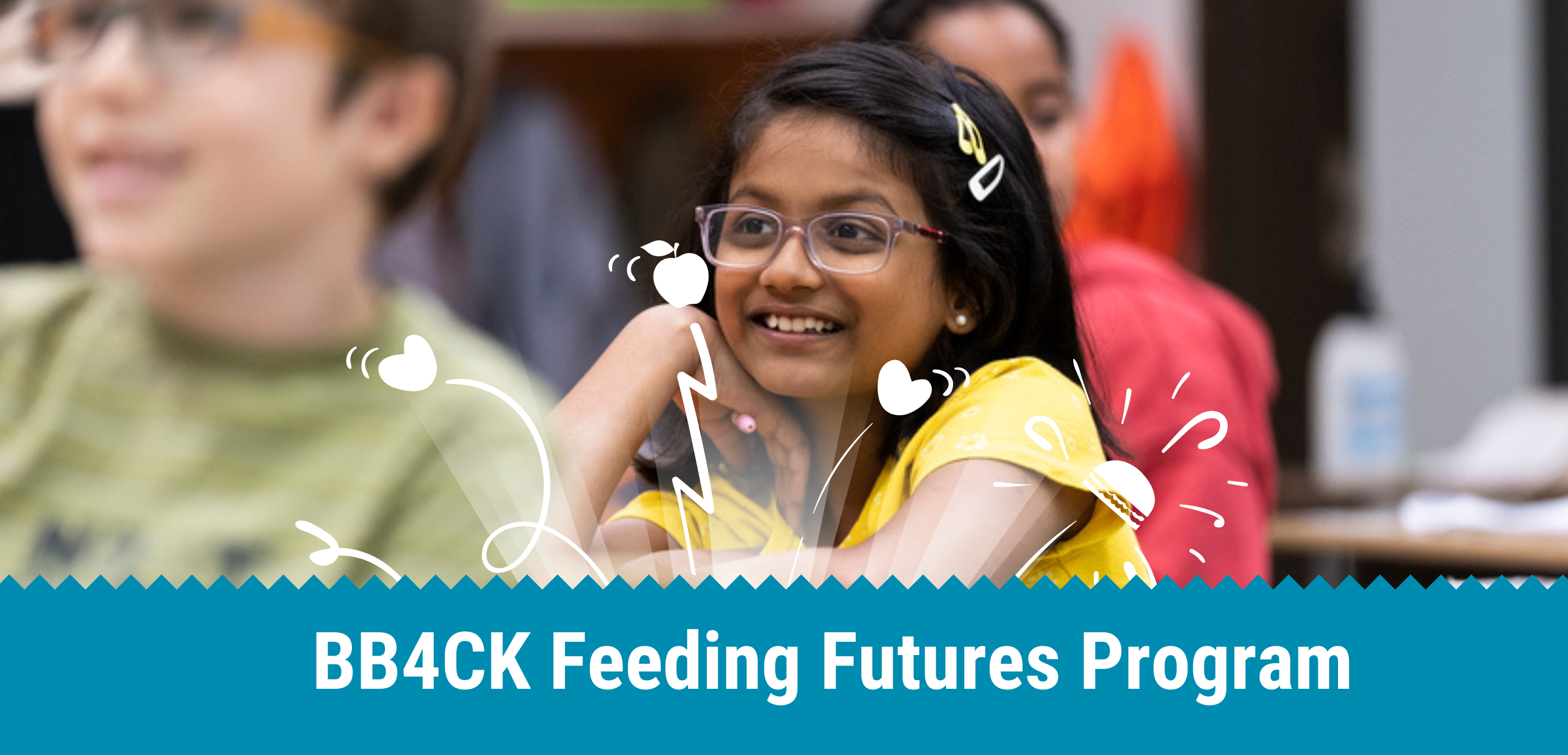 Become a local partner in our feeding futures program
The Feeding Futures program connects local restaurants and businesses with the mission of feeding and caring for Calgary's Kids
When you offer a special Feeding Futures item, $1 (or more) from each purchase goes directly to providing a nutritious lunch for a child in Calgary.



Why become a Feeding Futures partner?



Show your community spirit and commitment to the city.

Enjoy amplified exposure through BB4CK social media, website features, and email communications, shining a spotlight on your generosity.

Make a lasting impact by ensuring kids facing food insecurity have access to healthy meals every school day.
Fill in a quick application.

Include the provided logo and taglines on your menu/product list.

Display posters, table tents, and window decals provided to you when you join.

Monthly, simply indicate the number of items sold, and BB4CK will handle the invoicing and payment.
No minimum or maximum limit on the number of items sold per month. You contribute based on your capacity. Donating more than $1 per item? Fantastic! Just choose a consistent monthly amount (e.g., $10 per item). Kid-friendly items are encouraged, and BB4CK is happy to collaborate with you on selecting the perfect option.
For more information, please contact Kim at kim@bb4ck.org
City & Country Urban Winery 

 

River Cafe  

 

Deane House Restaurant & Garden 

 

Prairie Dog Brewing  

 

Milpa

 

Tuk Tuk Thai 17th Ave
Tuk Tuk Thai Creekside
Tuk Tuk Thai Crowfoot
Tuk Tuk Thai Fifth Ave Place
Tuk Tuk Thai Inglewood
Calcutta Cricket Club 

 

The Wednesday Room 

 

True Buch Kombucha 

 

The Ranchmen's Club 

 

Bridgeland Market & Deli Inc.

 

Tuk Tuk Thai Kensington
Tuk Tuk Thai Signal Hill
Tuk Tuk Thai South Trail Crossing
Tuk Tuk Thai Shawnessy
Tuk Tuk Thai Airdrie

Bake My Day

Righteous Gelato