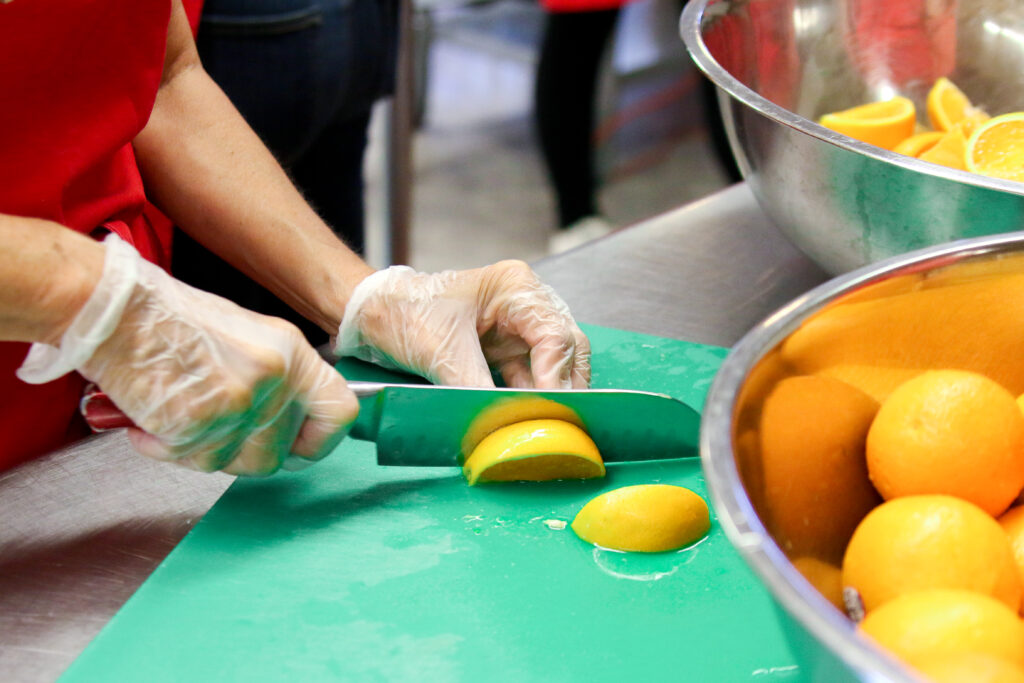 Does taking meaningful action inspire you? Are you looking for an opportunity to make an impact in the daily life of a child? Are you passionate about creating social change, engaging with and having an impact on your community? Are you looking to advance and take ownership of your Fund Development career in an organization that values people, action and trust? Brown Bagging for Calgary's Kids (BB4CK) has an opportunity for a dynamic individual to join our dedicated team!
Who we are: Brown Bagging for Calgary's Kids (BB4CK) is a mission-focused grassroots organization, working to build and strengthen communities that ensure every child has enough to eat at school. Our team is small, working together in our areas of strength to ensure we can have broad impact in our community.
Working cohesively with the Director of Operations, the Fund Development Specialist is an integral part of a committed, hardworking and fun team! This individual will work 40 hours per week, with flexibility built in regarding the specific hours (projects, events or meetings may require evening and weekend work, and weekday hours are flexible to be worked as required).
A typical day for you in the role of Fund Development Specialist will include the following key responsibilities:
Taking ownership & leading the development and implementation of a comprehensive, proactive, relationship-based strategy
Managing annual gifts, major gifts, leadership gifts and all other types of fundraising
Leading donor communications strategy
Writing and submitting funding applications and reports
Building & maintaining relationships with financial and in-kind supporters
Planning and implementing three fundraising campaigns annually
Engaging the Executive Director, Director of Operations, other staff, members of the Board and other volunteers' in building relationships with supporters
Contributing to the maintenance of administrative systems, databases, record and other information that allow the program to flourish
This opportunity might be for you if you:
Have a solid understanding of the fundraising development cycle – planning/implementing fundraising plans, strategies and tactics
Have the ability to build systems and processes to support development
Are creative, solution-focused, resourceful, relational and authentic in building relationships; able to quickly build rapport and connection
Strong strategic thinker – sees challenges as an opportunity
Like to take initiative, be pro-active and make things happen
Qualifications:
Extremely passionate about non-profit organizations, and in particular about serving kids and families
Minimum of 6-9 years of experience in a fund development or fundraising role (in a non-profit organization, preferred)
Exceptional oral and written communication skills
Experience in a small environment and wearing many hats is beneficial
Past or current CFRE or involvement with AFP beneficial
BB4CK offers a competitive compensation package along with professional development opportunities for innovation and professional growth.
If you are looking for a purpose driven and compelling place to work, please email your cover letter and resume to jan@bb4ck.org as soon as possible.
This position will remain open until a suitable candidate is found. We thank all applicants for their interest in BB4CK, however only those under consideration will be contacted.