It's Tuesday morning, and the Nourish Van is stocked with books, healthy snacks, chalk, crafts and more as it heads out to visit children in summer programs across Calgary. Today, the van and its team will visit three different sites, engaging and educating the children there with activities like hopscotch, reading, and dance. The Nourish van and all of its summer activities is an initiative of Nourish YYC, a collaborative that believes that reaching out to embrace and acknowledge a child's mind, body, and spirit in everything they do will create conditions for a more caring present and a more hopeful future.
Nourishing a child's mind and body is essential for future successes. Childhood experiences impact brain development and shapes adult resiliency, accomplishments, and community contributions. Partner agencies Brown Bagging for Calgary's Kids, Calgary Reads, Humanity in Practice, and NSTEP Eat Walk Live are collaborating through Nourish to ensure that children in our city have the necessary opportunities and tools to nurture their bodies, minds, and spirits. Together, we take our public action campaign on the road to ensure all children in Calgary thrive.
There are many ways to engage and nourish the children in your life, spending quality time together is incredibly important throughout childhood. Focus on sharing time together that is unhurried and uninterrupted, here are a few simple things you can do together to Nourish young minds, bodies, and spirits: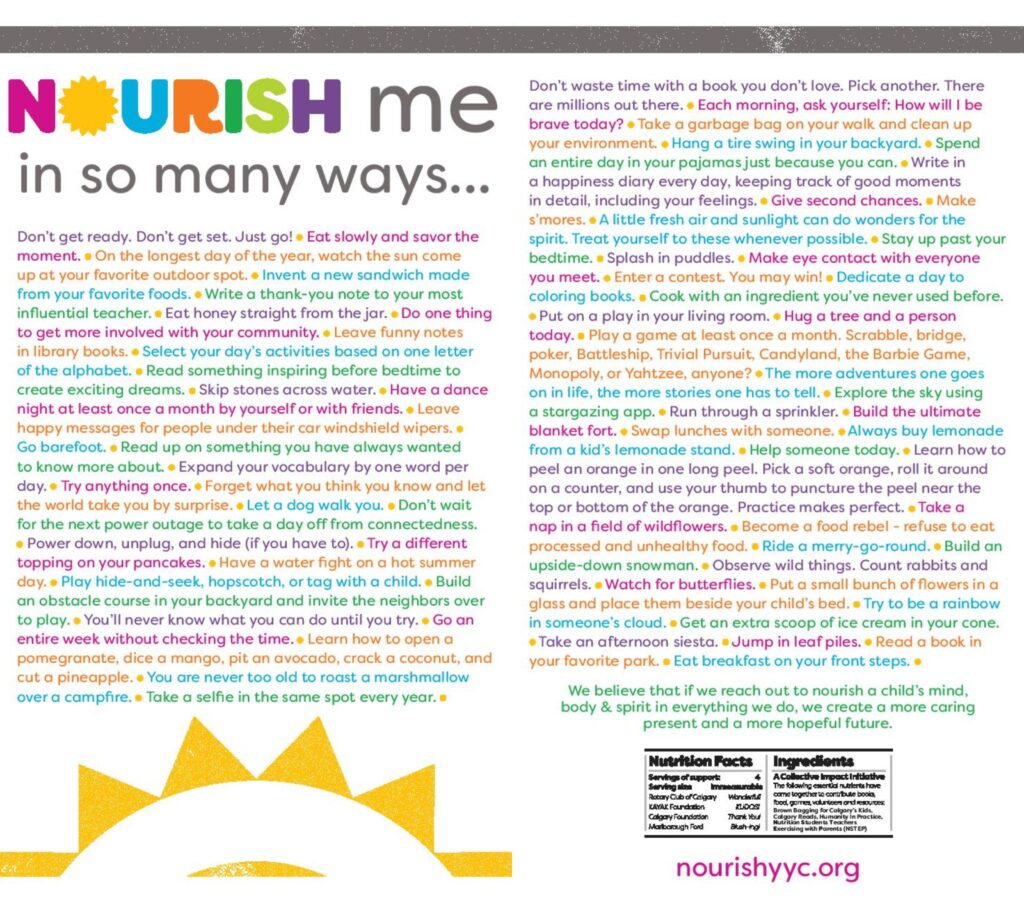 Learn more about Nourish and access additional resources at nourishyyc.org.