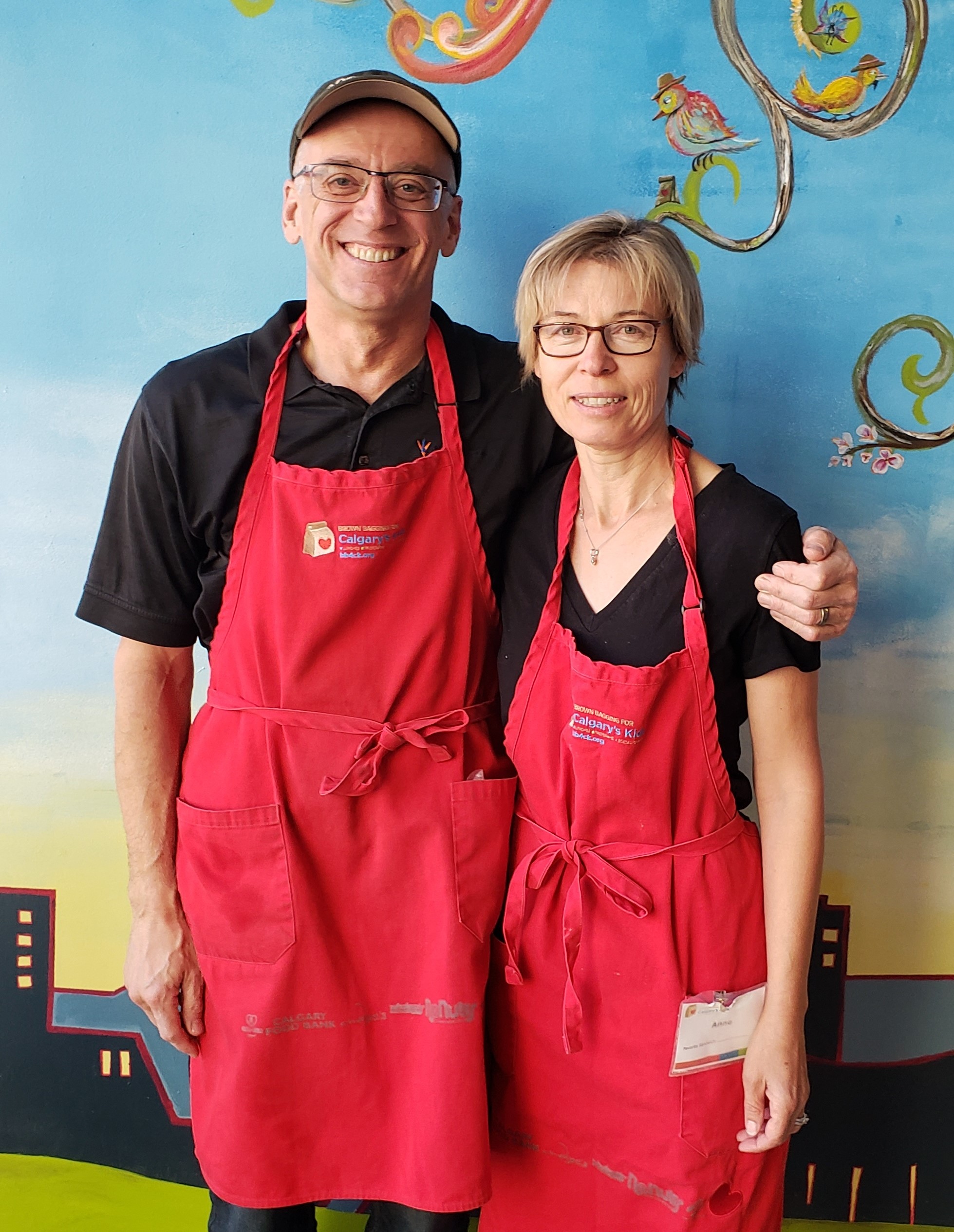 Meet Anne and Chris, two amazing volunteers who help in multiple ways to ensure there are no hungry kids in Calgary!
Anne first discovered BB4CK when looking online for a hands-on volunteer role, and began volunteering in the downtown kitchen nine months ago. After hearing how much Anne enjoyed the kitchen and having just recently retired, Chris started volunteering four months ago! Anne and Chris are consistent volunteers in the kitchen, happy to assist with all jobs associated with kitchen mornings, whether it is baking, food preparation, assembling sandwiches, washing dishes, or mopping the floor. Chris also assists as a delivery driver, delivering lunches to various schools and community organizations, while Anne helps with accounting in the BB4CK office.
"We volunteer for BB4CK because we want to give back to our community, and we believe that all children should have access to healthy meals. There are two main things we enjoy about our volunteering. One is the people that work and volunteer in the kitchen; everyone is there to help and have a lot of fun while doing so. The other key item is that we leave the kitchen knowing that children in our community that didn't have access to a healthy lunch will have one that day." – Anne and Chris
Favourite lunch as a child: Surprisingly,Anne and Chris had the same favourite lunch as a child – a grilled cheese sandwich!