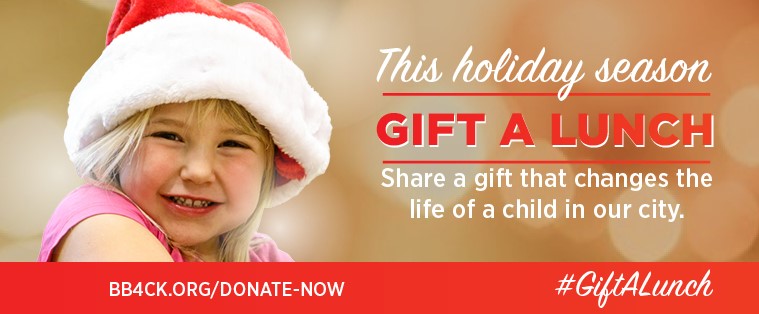 This holiday season, give a heartfelt gift to the people in your life while making a difference in the lives of Calgary kids. Share a gift that enables a child to be hungry for learning, not food; a gift that brings energy, self-confidence and freedom—delivered each school day in a lunch bag.
We invite you to explore our holiday gifts — a selection of items that can be purchased by donation to honour the special people in your life. Will you provide lunches to a child for a month? Startup supplies for a new community group feeding kids? There are many different opportunities to give.
Your holiday shopping can be completed in one easy step, and will have a life-changing impact for kids in Calgary.
After you choose your gift, you'll receive a holiday e-card to share with your gift recipient explaining how the gift helps to ensure that Calgary kids who would otherwise go without will receive healthy lunches at school.
Take a peek at our holiday gift page and get a head start on your holiday shopping here.
Your generosity will make a wonderful gift, both for someone you care about and for a child in Calgary. Thank you for helping to feed and care for Calgary kids!