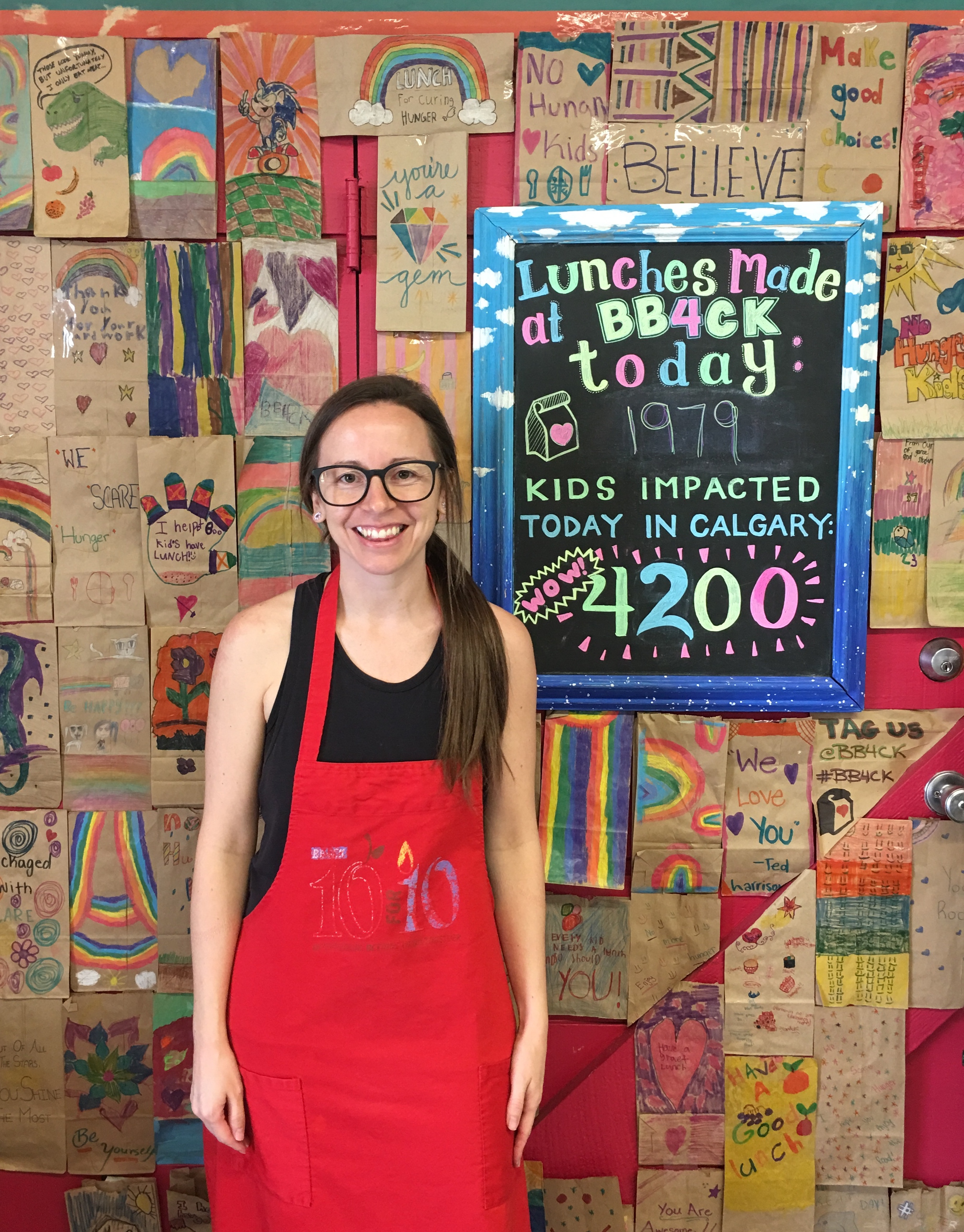 Krystle
It's amazing what a simple Google search can lead to. In the fall of 2018, Krystle and a group of friends were interested in donating and helping non-profit groups around Calgary. She searched the 'ol internet and came across BB4CK. Fast forward to today and Krystle is an active and dedicated volunteer, helping as a Kitchen floater or delivering bins to schools.
"I volunteer with BB4CK because it is a great cause," says Krystle. "It feels good to be able to help kids."
When we asked Krystle about her favourite part about volunteering with us she said:
"My favourite part of BB4CK is being part of a group that is passionate about children and helping them to succeed. It feels so good to be able to help in any way that helps kids"
We love how volunteers find themselves as being part of a whole community that works together to make sure that all Calgary kids have a healthy lunch on their plates.
Do you want to join this community? Click here to find out how!