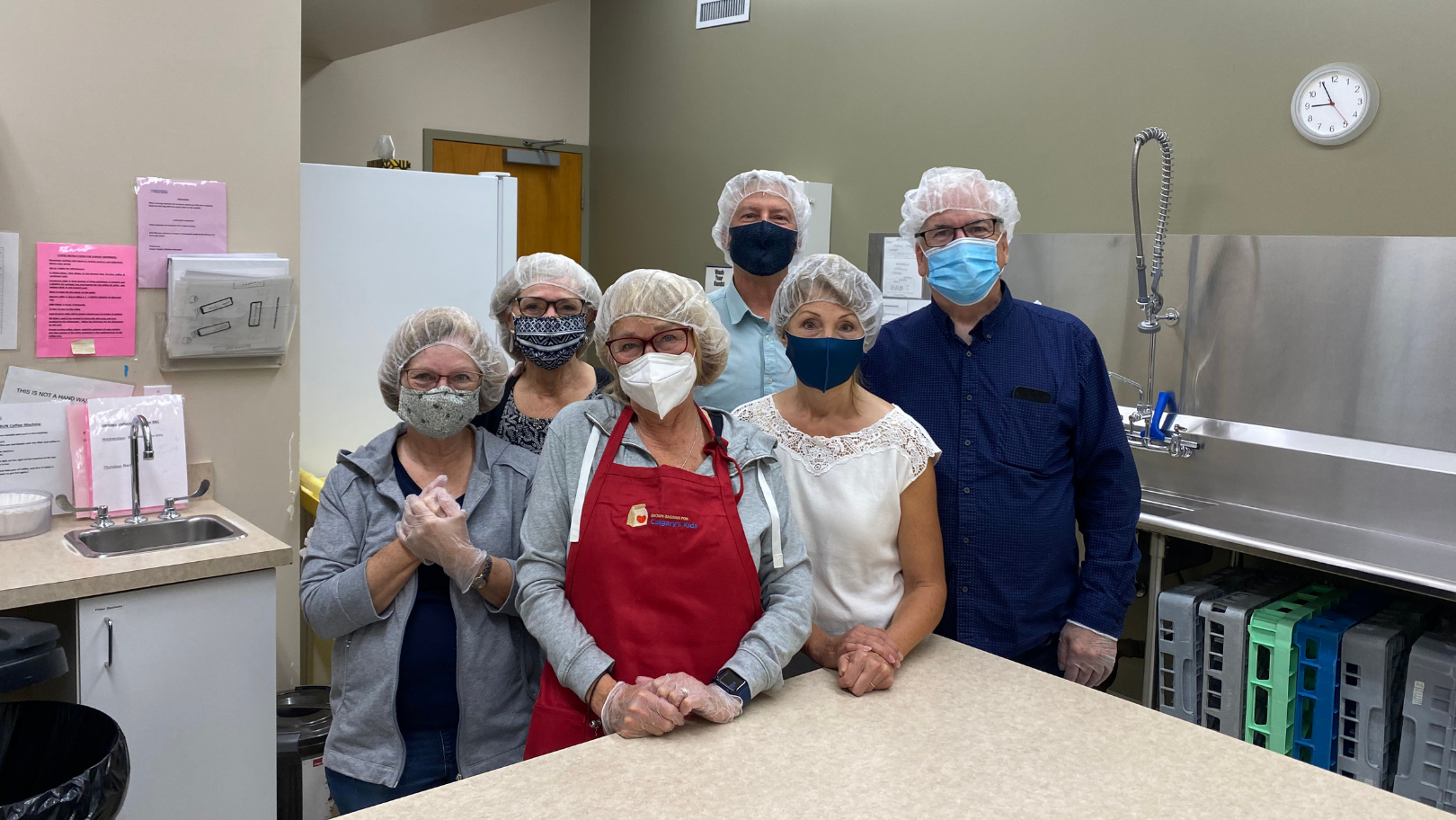 Hello there! I am Nancy, and I am fortunate to lead the  Bonavista Baptist community kitchen for Brown Bagging for Calgary's Kids (BB4CK). I am a retired teacher, and I have always been passionate about supporting kids and their families.
Today I want to tell you why and how I started this little group.
I had heard of BB4CK as an organization before but thought it was too big and didn't really need more support or people involved. One night, I was scrolling on Facebook, and I saw a picture shared of a community group run by two parents of students I had taught in the past, and I remember thinking:  " I could do that!". I immediately signed up for several shifts to help prepare lunches with them and learn a little bit more about what a community group was all about; I enjoyed my time volunteering.
It wasn't long before I was asking questions about how I could start a group. After a couple of volunteer shifts, I saw an organization that was well run and supported, an organization that was doing vital work. And it seemed relatively simple to make a difference in our community. So I reached out and scheduled a meeting.
Later that month I met virtually with Karin Henderson, community connector for BB4CK,  and began the process of becoming a community group coordinator. She was helpful and patient. The next step was finding volunteers. Our church had run as an Inn from the Cold group for years and when groups were recalled in favor of a central site, many people were left without an opportunity to give back to the community. Those were the people I tapped into first. They were ready and willing to sign up for a chance to "feed hungry kids" We are excited to be part of the larger team at BB4CK and look forward to sharing stories about how our program has helped kids reach their full potential.