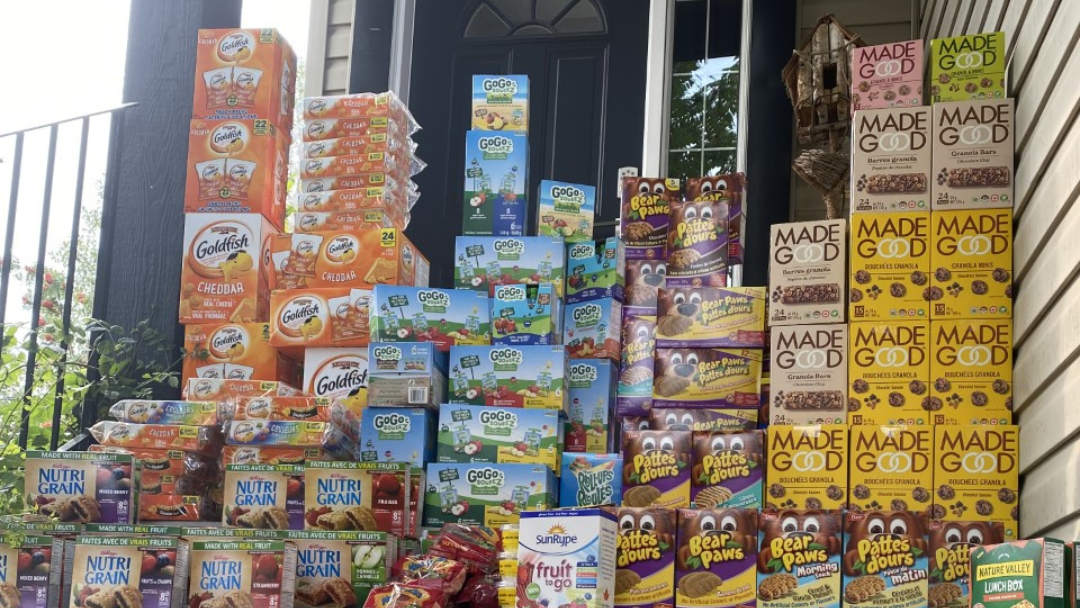 Fall Snack Drive by Floraworx
Floraworx is an independently owned and operated boutique garden and indoor plant shop located in the heart of NW Calgary. Driven by her love for plants, Kari B, the founder of Floraworx, decided to use greenery and nature to explore her creative processes.
Recently, Floraworx did a Fall snack drive for us, and we are so thankful to them for feeding and caring for Calgary's kids!
We had the pleasure of chatting with Tracy Wrubleski, the Marketing and Development Lead for Floraworx to tell us more about their experience of organizing a snack drive and what inspires them to give back to the community.
Read on to find out more:
Tell us a little bit about yourself and your business.
Floraworx is a female owned business that aims to inspire others to boost their moods and enhance both their indoor and outdoor spaces through the natural beauty of flora. The retail shop is in Bowness and our sister company (Bedworx) provides fine gardening and design throughout Calgary and surrounding areas.
Why did you decide to host a snack drive? Why did you want to support BB4CK?
Community is especially important to us and, as a small business, we believe in supporting the dreamers of our world. We chose BB4CK for its mission to connect and inspire people to take meaningful action to feed and care for kids as these "littles" are the greatest dreamers we know and deserving of a bright future. Our business is based on connections and inspiration as well, so it was a perfect fit.
What was the best part of hosting a snack drive? How did you feel about it?
Bringing together community members from all social classes and celebrating possibilities together! We were thrilled with the support shown and very much looking forward to doing this again next year.
How did you feel after delivering the snacks?
I am proud of all who contributed and optimistic that as a community of like-minded individuals, we can do remarkable things together. It was also very heartwarming to see the excitement in the staff member who accepted our donation.
What would you say to people wanting to host a snack drive? Any tips?
Be passionate about your cause and tell the why and how of the story. Encourage collaboration and show sincere appreciation for those who join you. Also communicate clearly and consistently the items that you are looking for. It takes the guesswork out of the task at hand and ensures that efforts are directed to the best possible outcomes.
Check out their work on Instagram and Facebook, and their sister company's work here.