Media:
Welcome to our Media page! Please feel free to download any of the media clips on this page for use in promoting our cause (along with yours!).
We ask that you take very good care of these items though as they represent the BB4CK Mission, Vision and Values and we want to ensure that these are protected and cherished. 
If you have ANY questions about using these items, please reach out to
jana@bb4ck.org
and she will be happy to provide whatever assistance you require.
Social Media Snippets & BB4CK Images
Here's some information about BB4CK: 
BB4CK feeds around 5,000 kids every school day. 
Our mission is to connect and inspire

people to take meaningful action to feed and care for kids.

We're working towards a future where no kids go hungry. 
Kids are fed from a combination of our downtown kitchen, groups in the community, and funded, school-based programs. 
During this COVID Pandemic this messaging has shifted slightly: 
With school's closed, we have shifted our programming to feed Calgary's hungry kids by providing grocery gift cards and working with community food providers through our Foodfinderyyc.com app. 
We are currently feeding around 3,800 kids every day through our grocery gift cards, and approximately 1,000 kids every day through our FoodFinderYYC program. 
Families who require assistance can be directed to THIS LINK: www.bb4ck.org/help/
Donations are so very needed, and incredibly welcome through THIS LINK: www.bb4ck.org/give-once/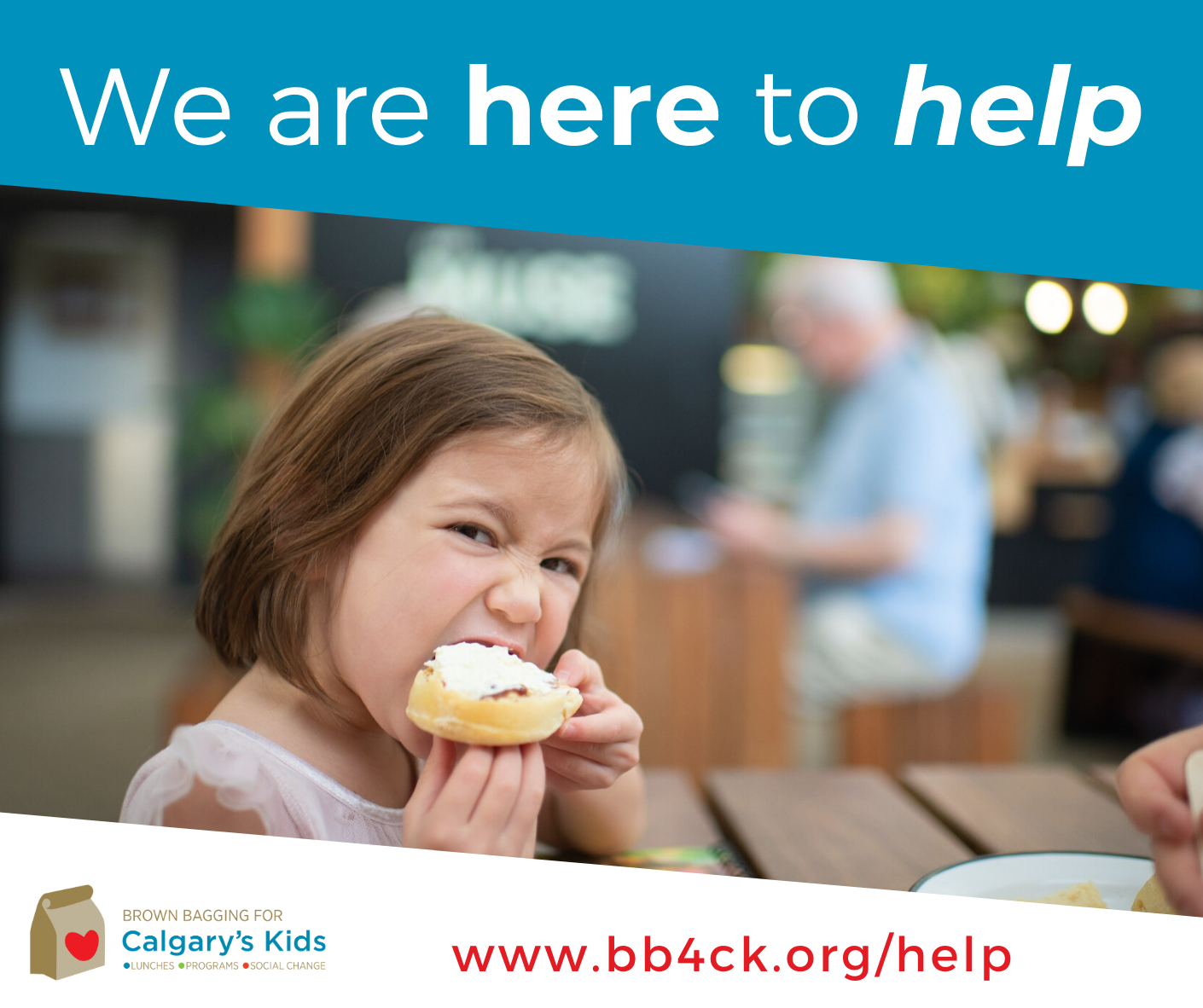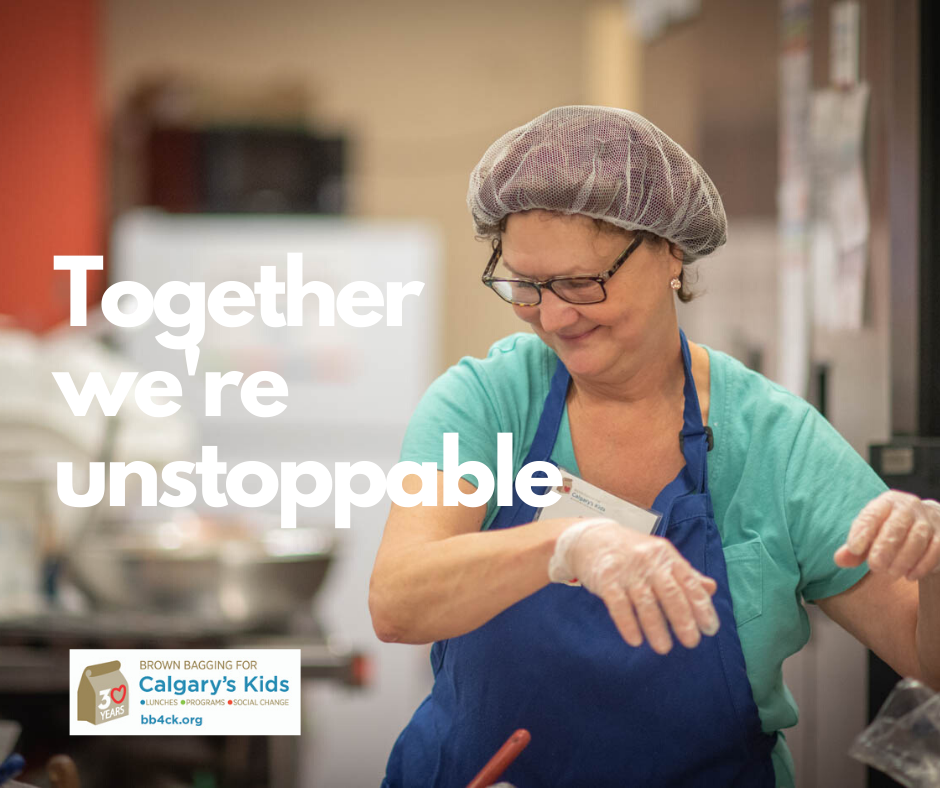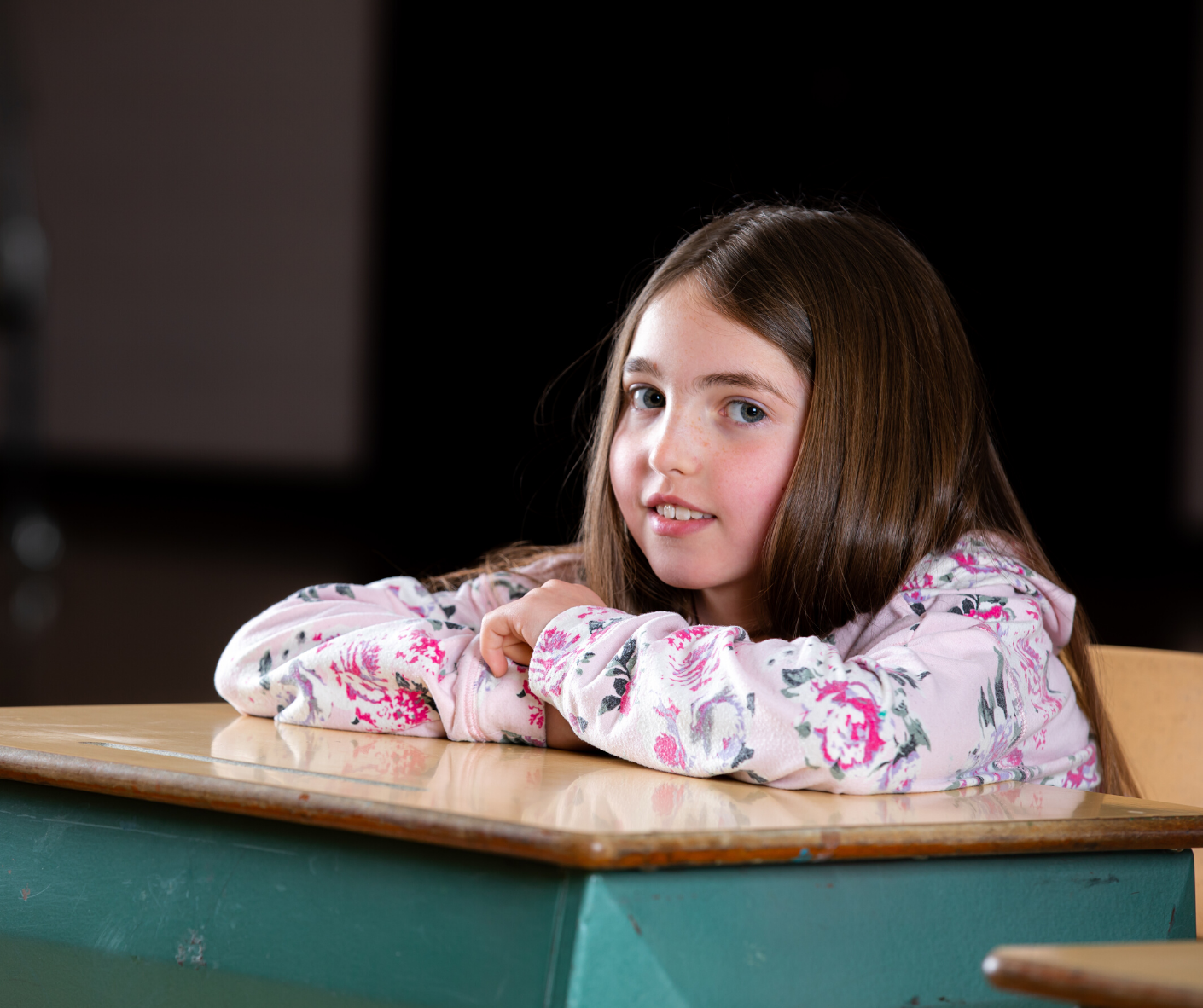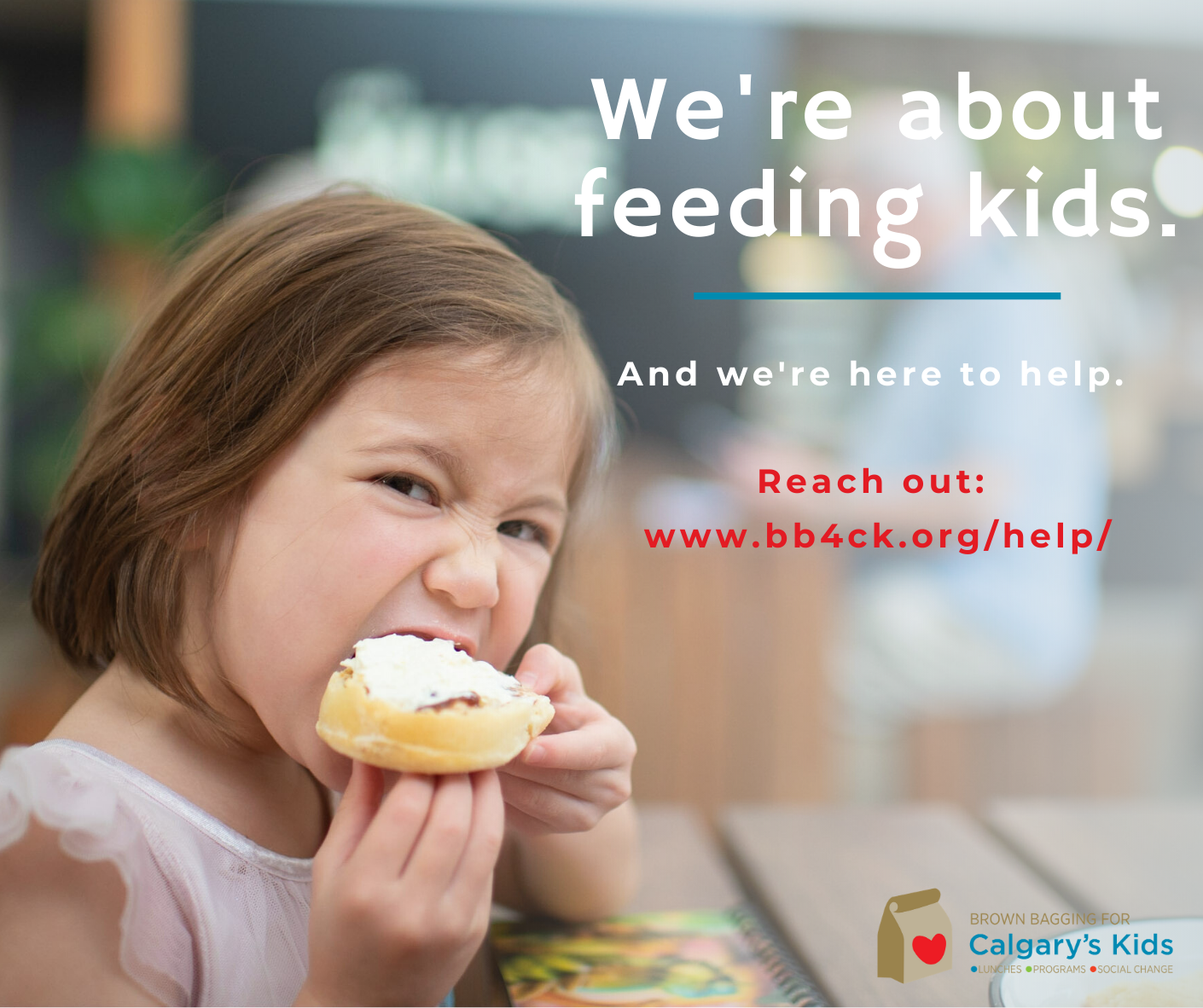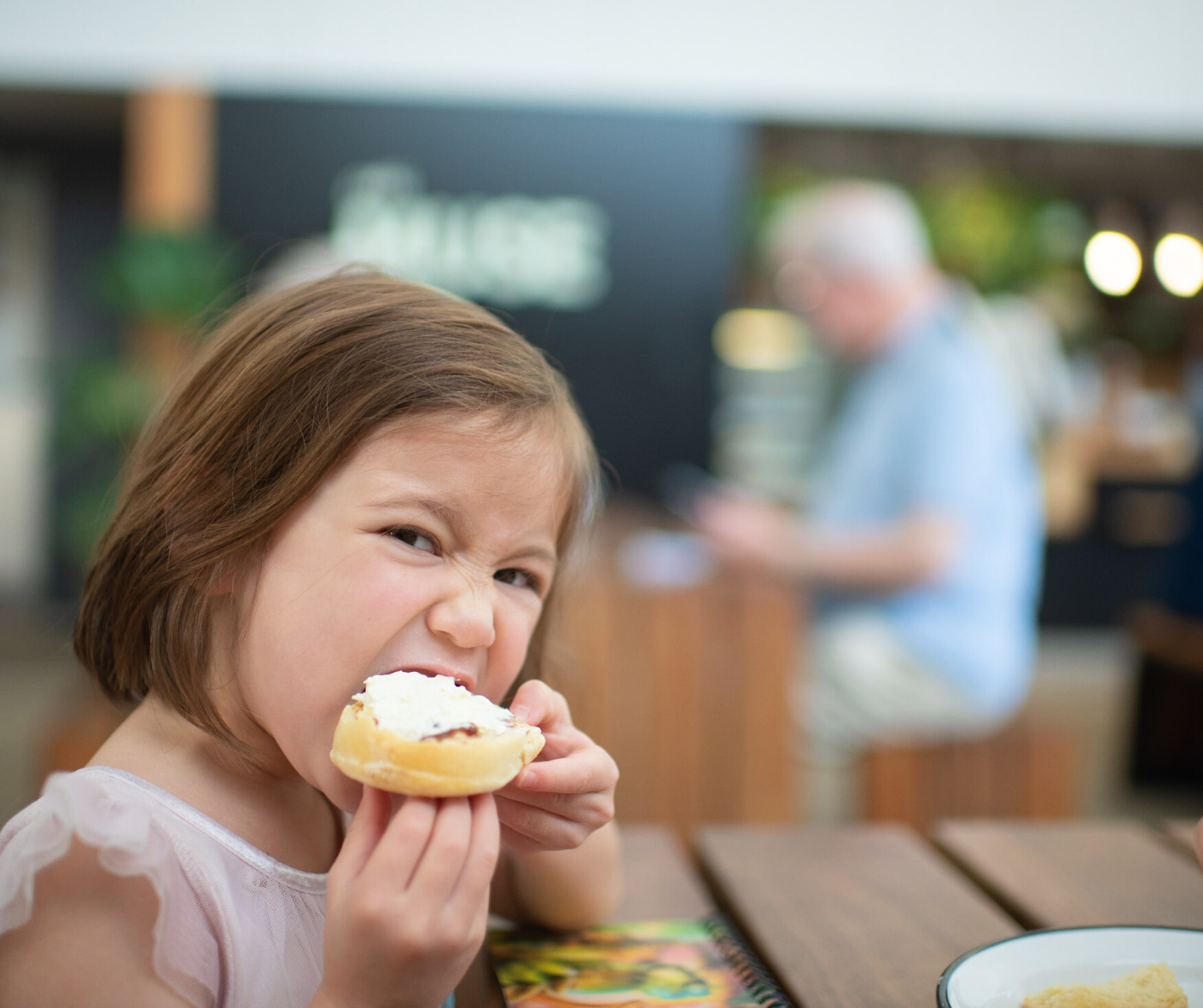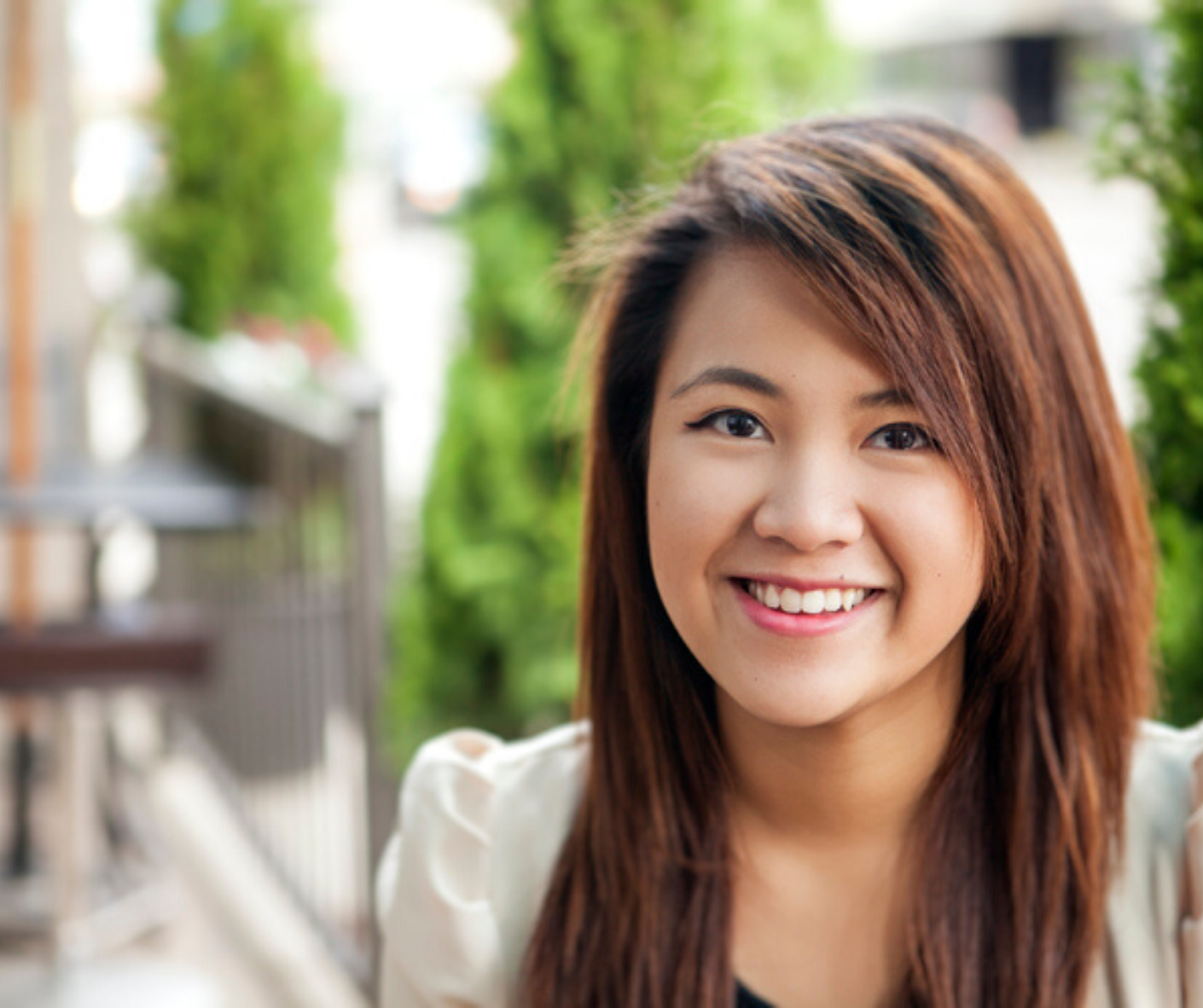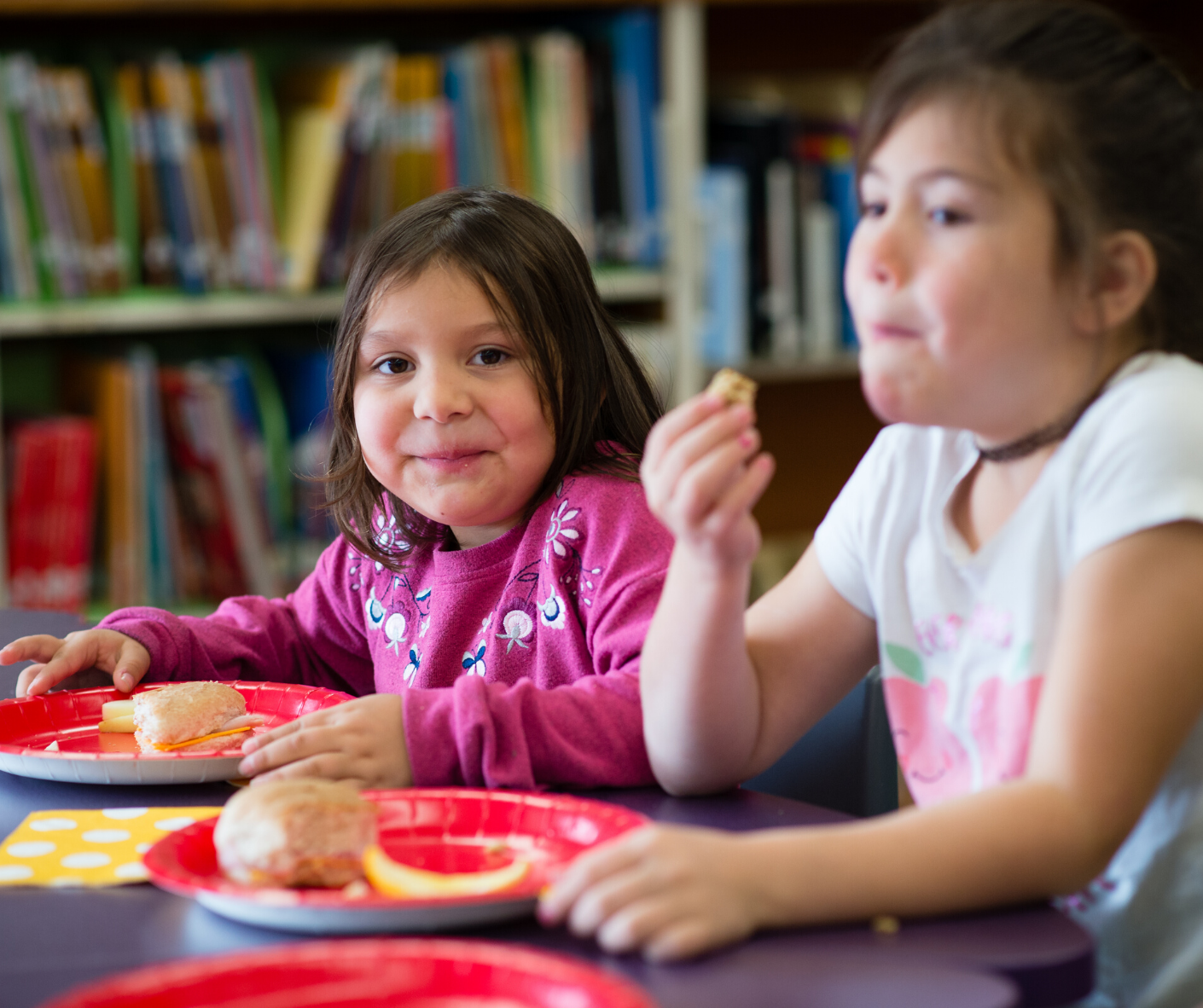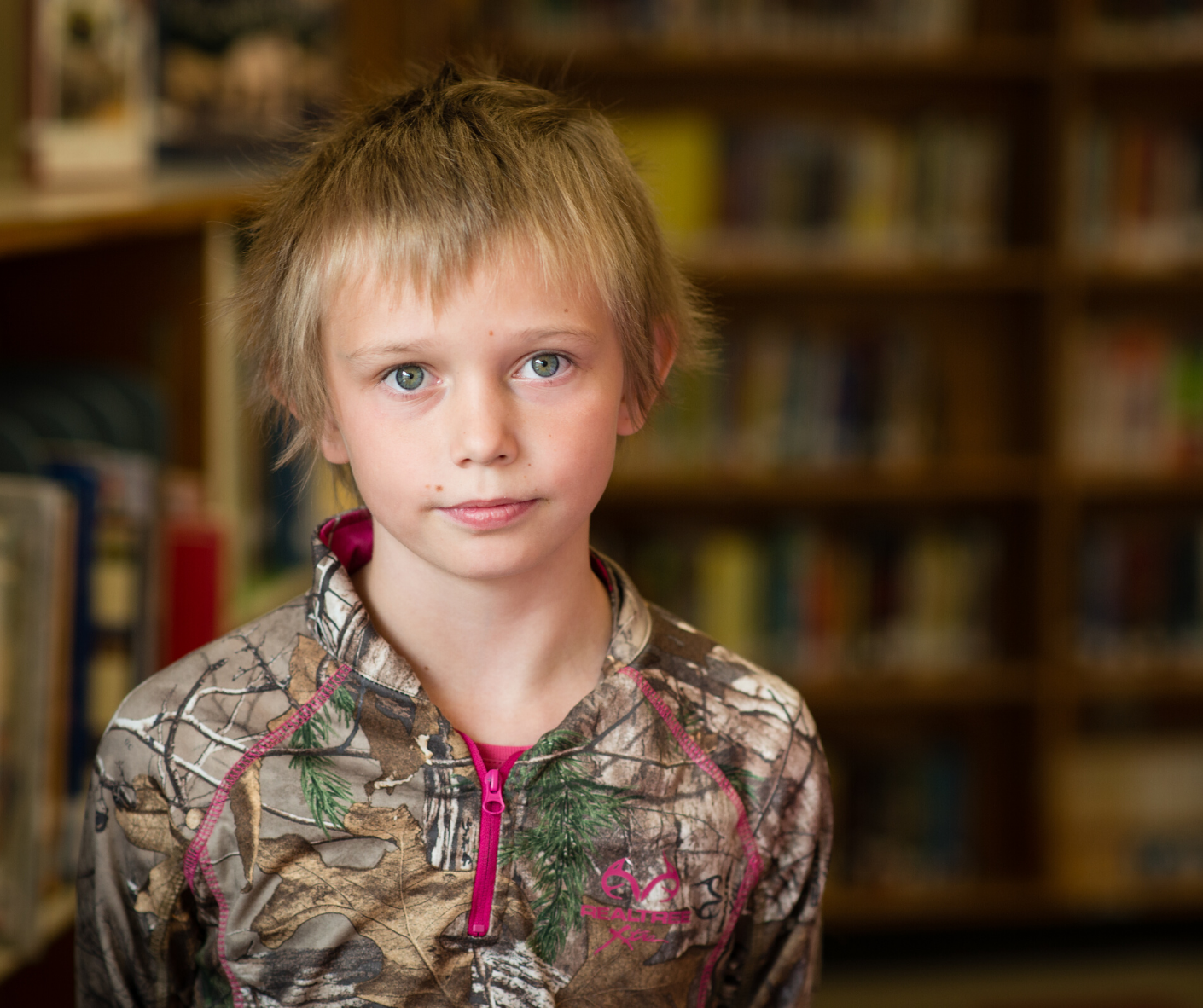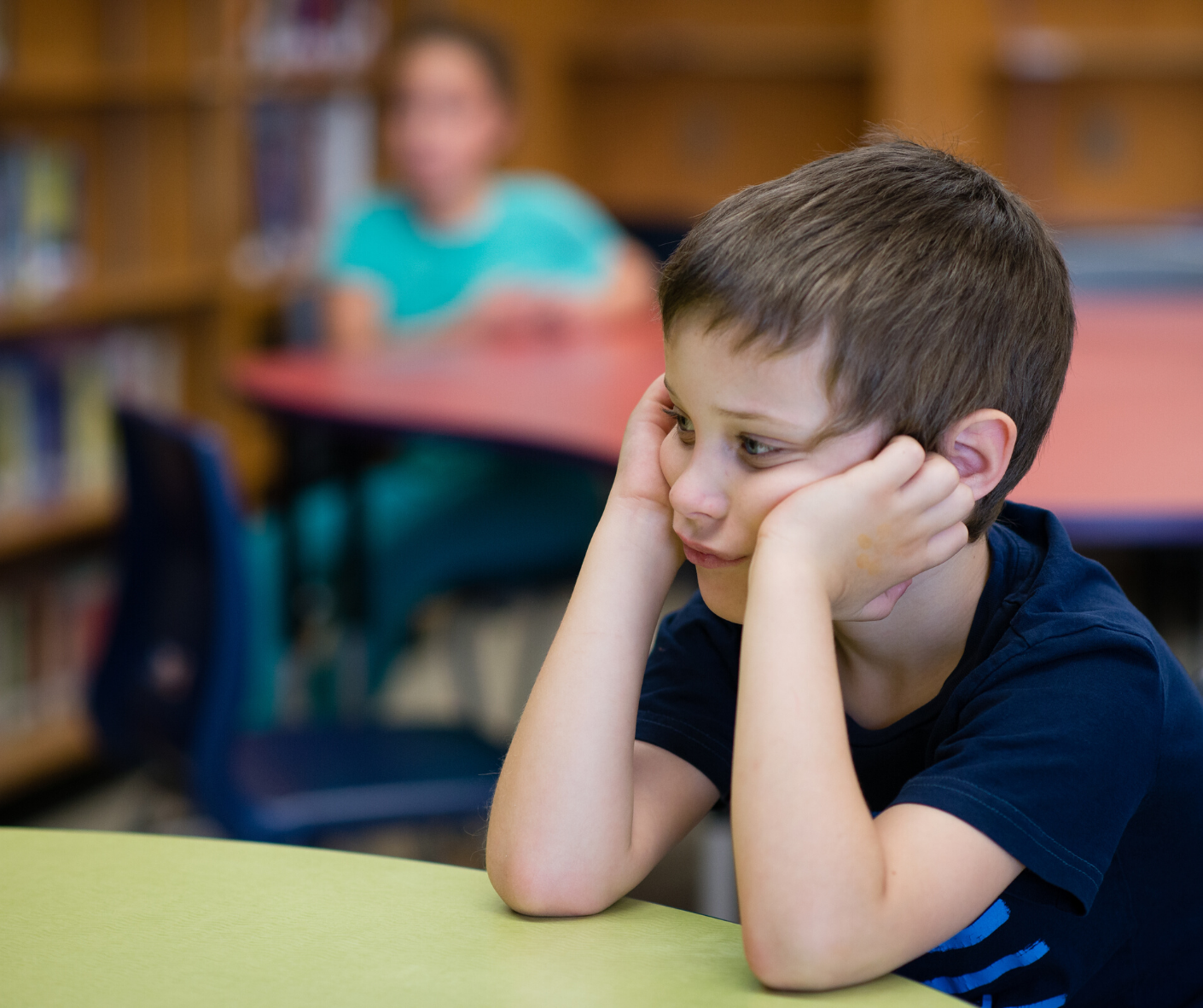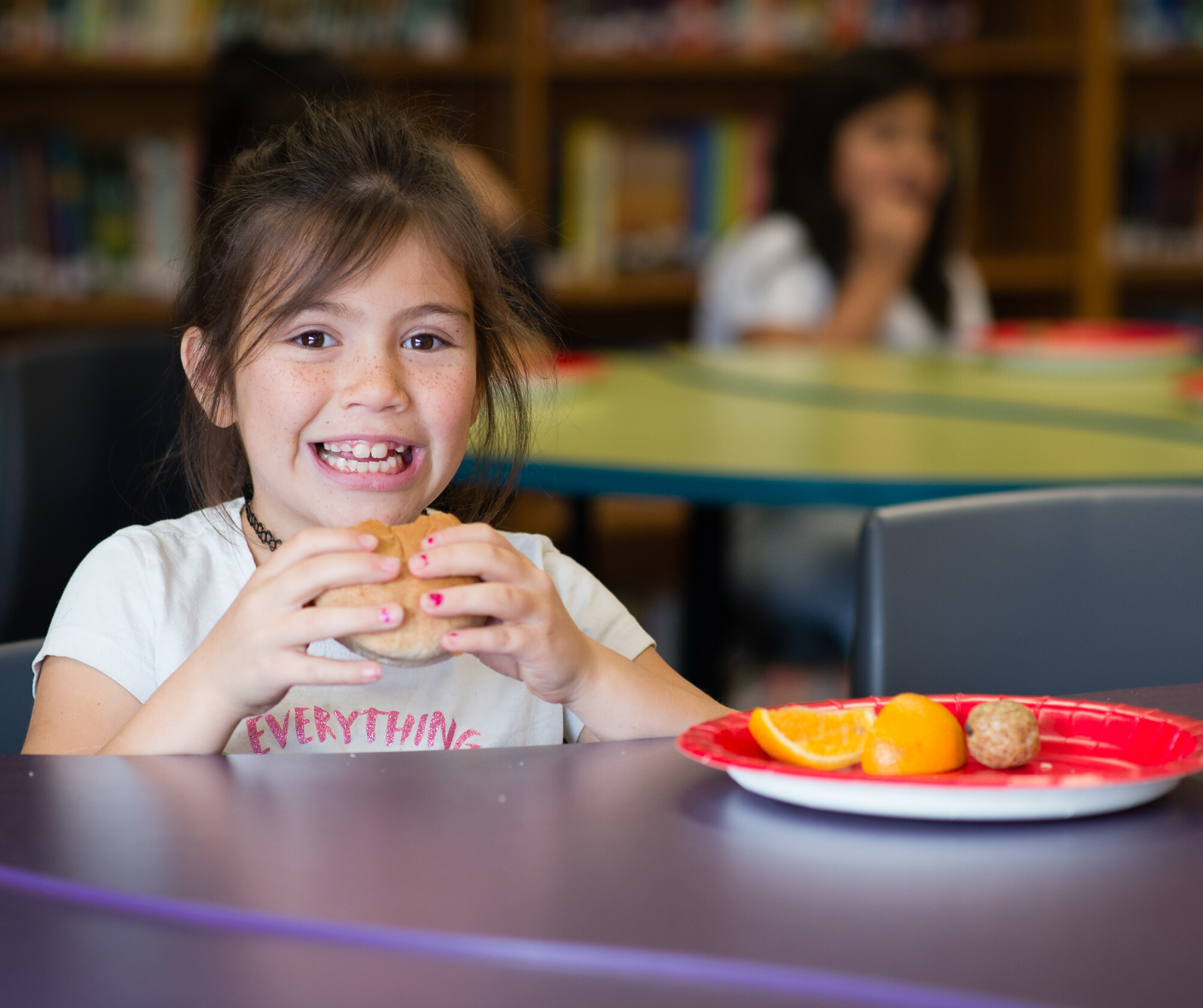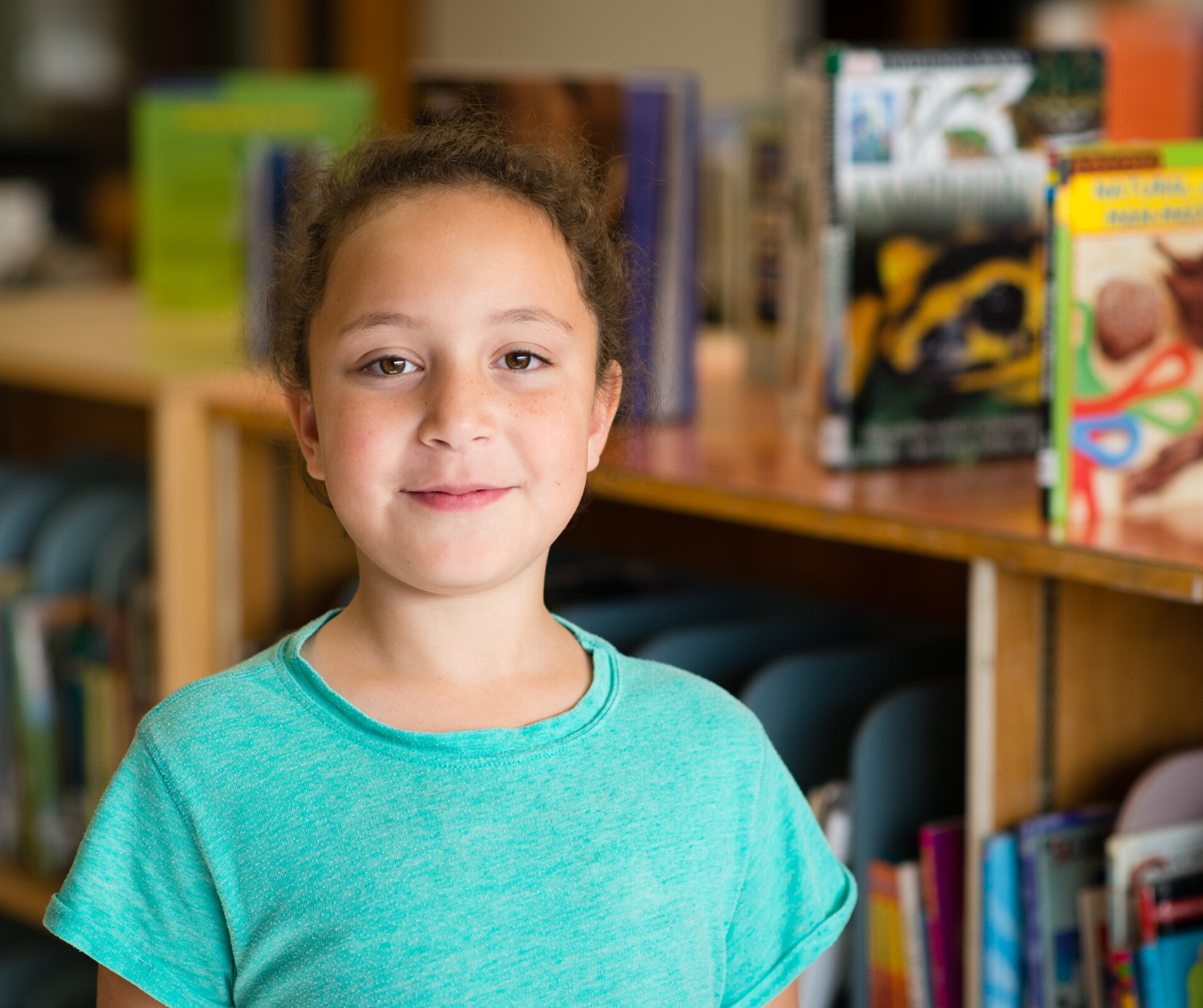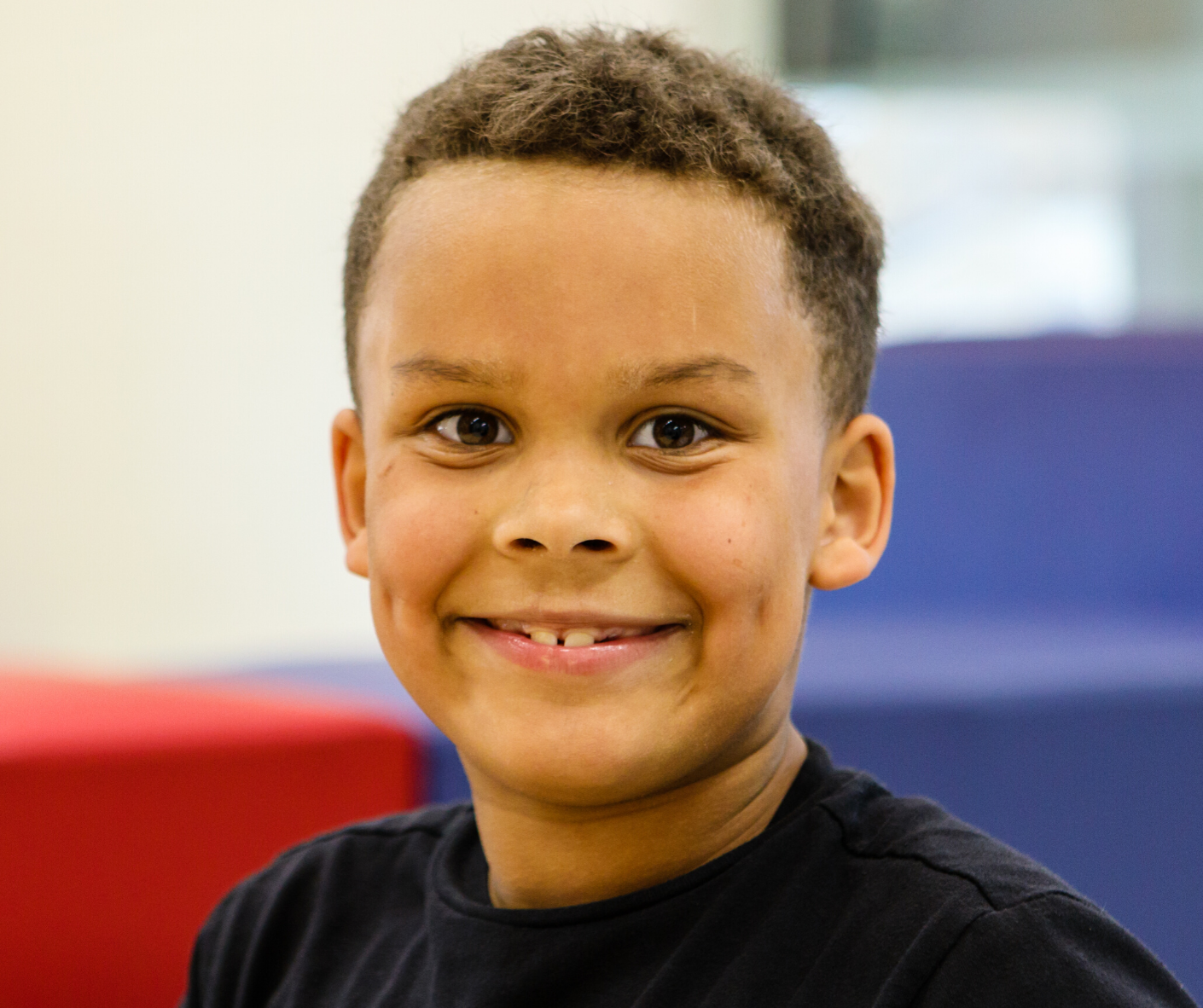 Logos
This year marks Brown Bagging for Calgary's Kids' 30th year of providing assistance to hungry kids in the Calgary community. 30 years of hungry kids in Calgary is not something we wish to celebrate, however we are proud that as an organization we have managed to answer the call for help over so many years. Join us in recognizing this achievement by using our 30 year logo!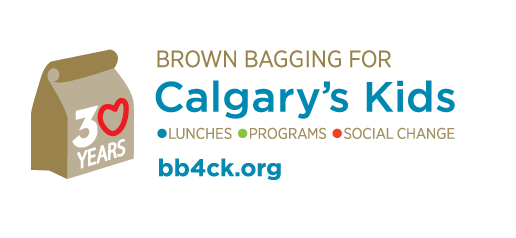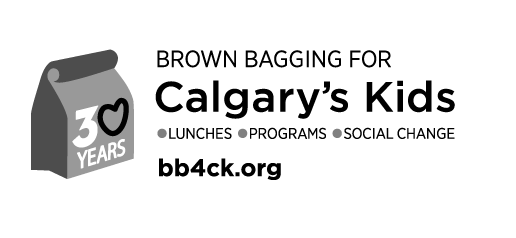 Videos
Please check out our Youtube channel for more, however these are two of our most popular videos. The first is an overview of our normal programming, the second is a great look at our COVID pandemic response.
© 2020 Brown Bagging for Calgary Street Kids Society