National Volunteer Week has arrived in Canada! The theme for this year's NVW from Volunteer Canada, is The Value of One, The Power of Many – this theme "reflects on the awe-inspiring acts of kindness by millions of individuals AND the magic that happens when we work together towards a common purpose." This was the theme used during National Volunteer Week 2001, which was the International Year of Volunteers, and is a great opportunity to reflect on the many ways that BB4CK volunteers have made a difference over the last year.  
This theme has manifested over and over since NVW in April of 2020, which landed at the very start of the pandemic. As we endeavoured to set out in unknown territory and coordinate a summer response to food insecurity in Calgary through FoodFinderYYC, BB4CK volunteers were there to distribute sandwiches that needed to be delivered all over the city, take the lead at distribution sites to ensure things ran smoothly, and pitch in with other non-profit organizations in their own efforts to address food insecurity in this city. Individually, every sandwich delivered and distributed, and every collaboration of efforts, is a powerful act that contributes to a significantly larger collective impact aimed at caring for everyone in our communities. 
As we returned to the BB4CK kitchen in September 2020, with a raft of new protocols and changes to which we all needed to adjust, BB4CK volunteers stepped up to bat once again – first in providing valuable feedback that informed our processes in the return to in-person volunteering, and secondly in providing the hands to prepare, pack and distribute lunches and the heart that cared for each and every child who need a lunch. 
Let us introduce you a couple of BB4CK volunteers: 
Say hi to Sam! She is a volunteer at BB4CK central kitchen. Here are some fun facts about her:
𝐂𝐨𝐟𝐟𝐞𝐞 𝐨𝐫 𝐓𝐞𝐚? Definitely coffee, but with a specific coffee creamer.
𝗘𝗮𝗿𝗹𝘆 𝗕𝗶𝗿𝗱 𝗼𝗿 𝗡𝗶𝗴𝗵𝘁 𝗢𝘄𝗹? Early bird for sure, I'm up at 5-6 am daily studying or reading.
𝗦𝘂𝗺𝗺𝗲𝗿 𝗼𝗿 𝗪𝗶𝗻𝘁𝗲𝗿? Summer, for outdoorsy stuff like camping, hiking and exploring. I only want winter with mountains and a hot tub!
𝗙𝗮𝘃𝗼𝗿𝗶𝘁𝗲 𝗦𝗮𝗻𝗱𝘄𝗶𝗰𝗵? There's probably a lot of them that I like. I'll just go with a Rueben.
𝗪𝗵𝘆 𝗱𝗼 𝘆𝗼𝘂 𝘃𝗼𝗹𝘂𝗻𝘁𝗲𝗲𝗿 𝗮𝘁 𝗕𝗕𝟰𝗖𝗞?
I volunteer with BB4Ck because it makes me happy and proud. Proud because I'm motivating myself and others. I'm a mom, apprentice cook, gardener, and volunteer; I enjoy being a good role model for my daughters, family, friends, and others. I hope my motivation pushes others around me to do the same in their communities. I enjoy helping out when/where I can; I like keeping busy, and I never have a dull day.
𝗪𝗵𝘆 𝗱𝗼 𝘆𝗼𝘂 𝘁𝗵𝗶𝗻𝗸 𝘃𝗼𝗹𝘂𝗻𝘁𝗲𝗲𝗿𝗶𝗻𝗴 𝗶𝘀 𝗶𝗺𝗽𝗼𝗿𝘁𝗮𝗻𝘁?
I believe Volunteering is important on so many levels. You Help others/Environment/Animals/Communities/Children/People. This is huge! In this world that's ever-changing, we as people should be willing to make changes for the better. A better Economy/Environment/Communities raise better People, be a better person, be Satisfied, and be Healthy and Happy.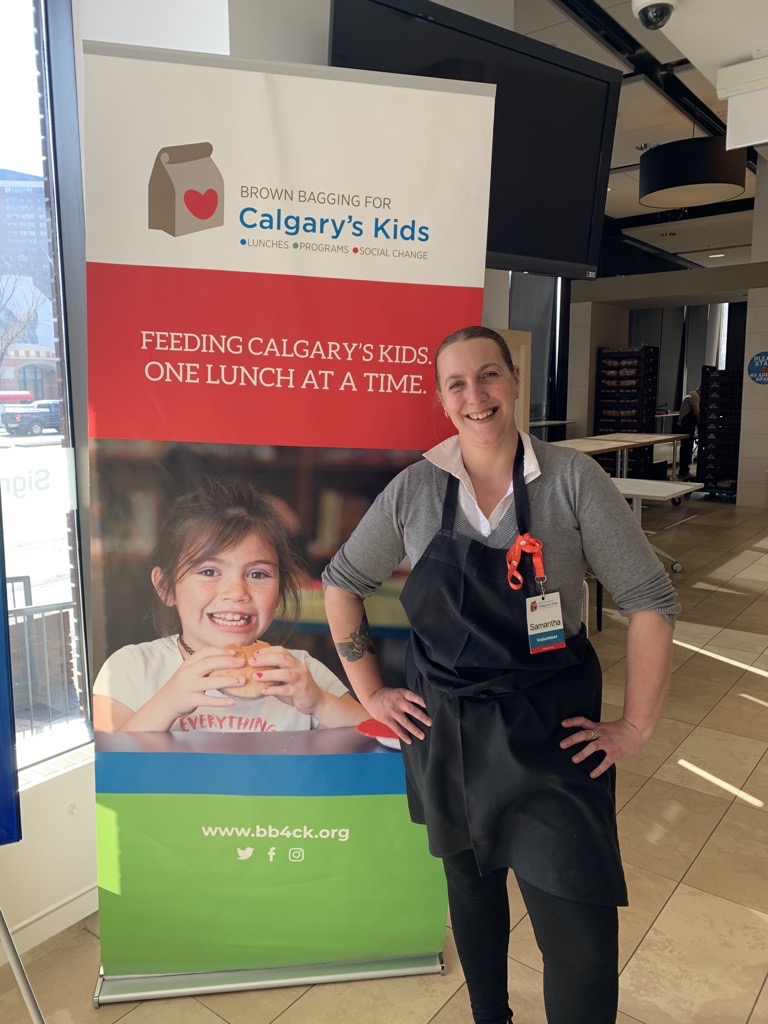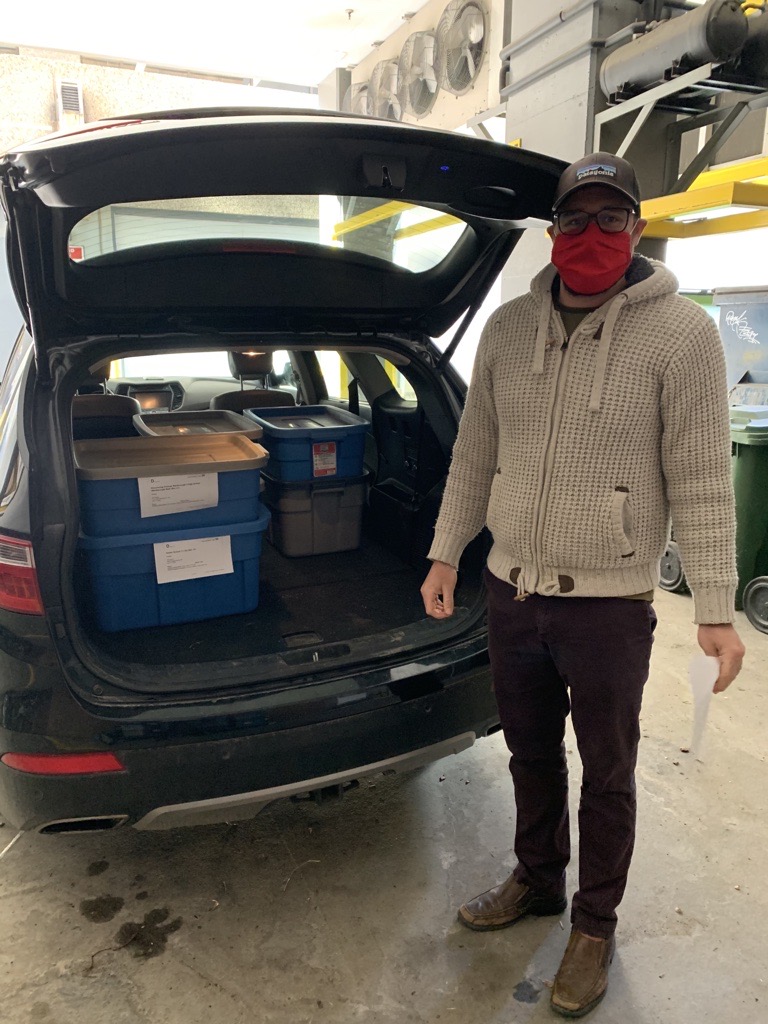 Coffee or Tea? What's tea? Summer or Winter? Summer for sure.
Early Bird or Night Owl? Early bird
Favorite Sandwich? All the sandwiches, but if I had to choose, BLT extra B
Why do you volunteer at BB4CK? I have two young children and I don't want anyone to worry about their kids going to school without food, volunteering is a small thing I can do to help.
When I think of the importance of volunteering, I think about the quote by Margaret Mead, "
Never doubt that a small group of thoughtful, committed citizens can change the world; indeed, it's the only thing that ever has."
We all play a small, but important part in ensuring the things that mean the most to us are taken care of.
Community Group: The Morrisons
Meet the Morrisons,  
Recently retired in February of 2020, plans for travel were soon grounded.  Barb, a former BB4CK volunteer with Crescent Point energy was searching for an opportunity to help families.  She started out assisting with the grocery card mailouts in the early spring.  Come fall, with travel plans still on hold Barb recruited her Husband Wayne, Brother-in-Law Murray and Sister-in-Law Wendy to form a new community group in SW Calgary.    
The group started supporting 7 local schools in need of lunches to fill hungry tummies, soon they were making 200 lunches every Wednesday morning!  
The group shops for, assembles and delivers lunches once a week in a kitchen space donated by a local church. Along with 23 other groups, Volunteering in a community setting has kept the Morrisons busy over the 2020/21 School year.  
 "Being able to assist the well-organized BB4CK program has been a bright spot in our winter. it's true that helping others, really helps oneself." ~ Barb Morrison