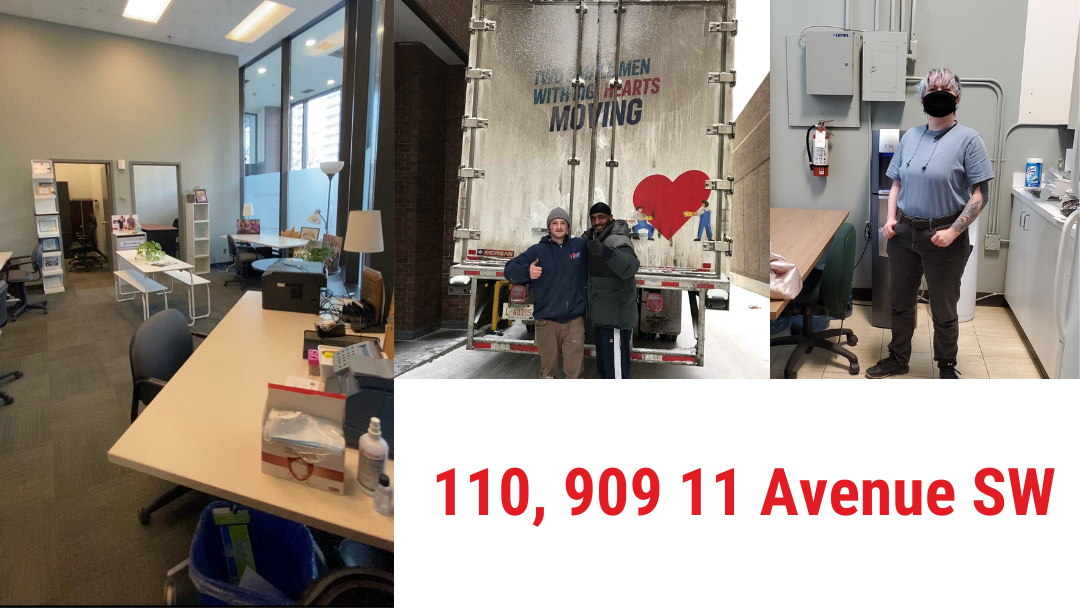 You might not know this, but our entire office got moved, and we are now located at 110, 909 11 avenue SW! (yes, right across the hall from our downtown kitchen)
The first thing we needed to do was decide on a new colour for our walls! It was a scary task for us, with no expertise in picking up a colour for an office where most of our staff would spend their days. We reached out to Rachel Borrelli from Diversa Designs. She is a colour expert and recognized stager in the city. She immediately jumped in and kindly donated her services!
Rachel is lovely, and she spent one hour looking at colour swatches, again and again, to make sure we had a warm and cozy office.
And then @affordablepainting came in with their crew and make the magic happen in a blink of an eye!
We loved it! We love the colour, the contrast, and the feeling.
After the paint was dry, we were excited to get all of the furniture from our old office into this new space. We are so grateful to RGO. They entirely donated their services to dismantle, transport, clean, and set up our large printer in its new home.
Then, Two Small Men with Big Hearts came in on a very chilly day, -28, and donated their services. By moving all pieces of furniture from Community Wise to our new space.  And lastly, we had Opal and Co cleaning company. They cleaned and scrubbed our offices till they were sparkling! They as well donated their services!
How wonderful and generous is our community? We are so grateful for their donated services! We couldn't have moved offices without their help and support!