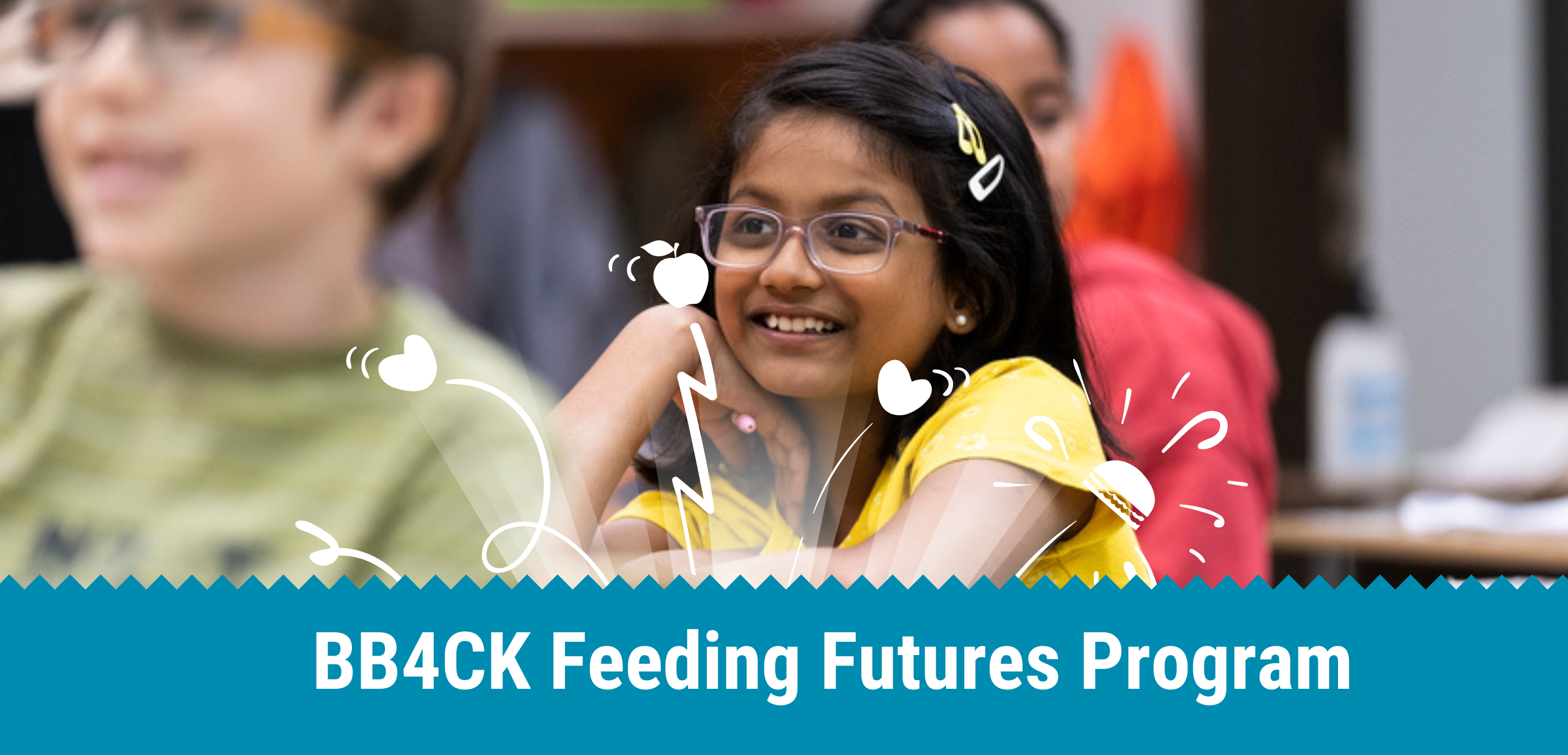 Mealshare is now Feeding Futures!
For nearly a decade, Mealshare has been working towards alleviating youth hunger in cities across Canada, and the globe. Mealshare has positively impacted nearly 6 million kids with their incredible restaurant partners that give back to local charities, including BB4CK. Unfortunately, Mealshare will be closing its doors and will no longer be running its program.
At BB4CK, we believe in the mission and vision of Mealshare and we have committed to carrying on Mealshare's legacy in Calgary through our new initiative: Feeding Futures. Under this program, with the help of local restaurants and businesses, we will carry forward the incredible work that Mealshare has done and continue to involve the community in caring for kids.
We will be partnering with local restaurants and businesses. Each participating restaurant will have a Feeding Futures item on their menu and when you purchase that item, the restaurant will contribute funds to BB4CK which will directly support kids with the food they need to reach their potential.
Since June 1st, menu items have been made available to purchase from our founding partner restaurants including City & Country Urban Winery, River Café, Deane House Restaurant & Garden, Prairie Dog Brewing, Milpa, Calcutta Cricket Club, The Wednesday Room, True Buch Kombucha, The Ranchmen's Club, Tuk Tuk Thai, and Bridgeland Market & Deli Inc.
Restaurants and businesses will join the program throughout the year so check regularly on our website for updates on Feeding Futures partners you can support.
Thank you for being an integral part of our story and caring for Calgary's kids!
For more information about Feeding Futures or how to get involved: